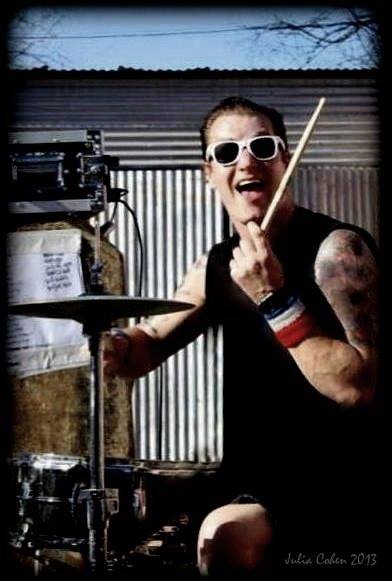 Friends here are full details about Brandon's funeral, burial and an event we are hosting this Saturday in Laramie WY. All are open to the public, anyone can attend.
Brandon's funeral will be held this Saturday, November 14th at 10:30 am. The service will be held at Timberline Church in Fort Collins Colorado. 2908 S Timberline Road This funeral is open to the public, all are welcome. You don't have to dress up, you can come as you are Brandon would want it that way.
Following the funeral a procession lead by police escorts will drive Brandon's body an hour north to Laramie Wyoming. We will bury Brandon at 2pm at the Green Hill Cemetery, again all are welcome to attend.
From 4-10pm we will be having a party to celebrate the life of our amazing friend and brother. This will take place at the Hilton Garden Ballroom in Laramie Wyoming. From 6-10pm we will have alcohol available, including 5 kegs, and there is also a full bar at the Hilton. Again, this is fully open to the public, all are invited and welcome to attend. We will have music, drinks and hor d'oeuvres. Let's party together fro Brandon, share stories, laughs, hugs.
We are also working to put together a slideshow to have playing at the party, so please anyone who has any pictures of Brandon please email them over to our dear friend Johnny from For The Love of Punk. He is working to put the slideshow together and you can email him at [email protected] We are looking for any and all pictures you might have by Thursday night so he can get it all put together in time.
Anyone traveling in from out of town we suggest looking at hotels in Laramie since that's where we will be partying all night. After the event at the Hilton I'm sure we will move the party downtown somewhere. Toby and Brendan will be there so you know it's gonna be a rager.
Finally we still have the gofundme page up and running to help Brandon's family out with his final expenses. If you feel inclined check that out at https://www.gofundme.com/c784qs38
The outpouring of love has been simply amazing. Teenage Bottlerocket was the biggest trending news story on Saturday, so for just a day Brandon finally got to be Bigger than Kiss. I know wherever he is he feels the love, we all do. Thank you from the bottom of our hearts for all the support during this incerdeibly difficult time. We will see anyone who can make it out this Saturday.
Love, TBR