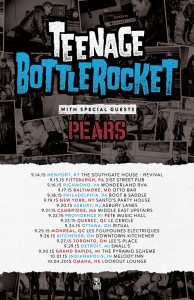 Lots of awesome things coming up this fall! First up we've got Riot Fest Chicago! We play Saturday on the Revolt Stage at 7:15 pm!
Next up we have a midwest/east coast US/Canada tour with our friends PEARS!
Next up we have the Fest in Gainesville and PreFest in Little Ybor!! Let's make Fest 14 the best Fest yet!
Finally we've added a headlining show in Denver with our old friends the Gamits and the Nobodys!
Check out the tour dates tab for all upcoming shows and we will see you all soon!!